Le Château les Ardits
Château Les Ardits is a 5.2 hectare vineyard located in Daignac 15km south of Saint Emilion in the Gironde. Its clay-limestone soils on the hillsides offer the potential to produce quality wines. Our wines are made in a traditional way but with an agro-ecological approach with respect for nature and man.
Our History at Château les Ardits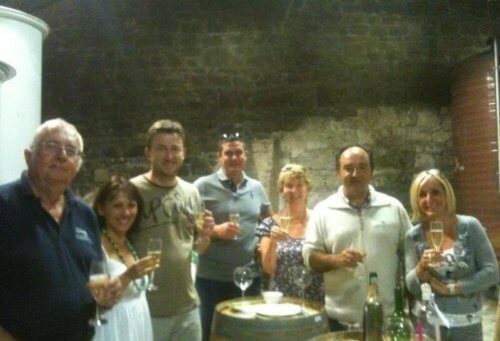 A New Beginning
The story begins in August 2008 when Francis RICHARD decided to retire as a winegrower and sold the Château Les Ardits vineyard to Yannick Ferriere and his four partners Ned, David, Daniel and Bernard. The new project is the result of eight years of reflection and the culmination of a professional retraining project for Yannick the new winegrower.
2008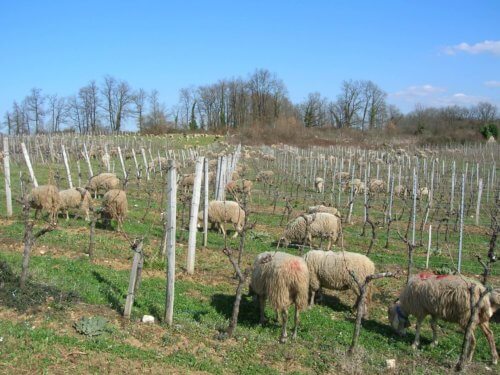 A slow change in wine-growing practices
Until then, the wine produced was intended for the Bordeaux trading market and sold in bulk. From now on, it's time to produce in bottles!
A few major changes have been made in the vineyard: pruning has gone from a vines single shoot, guyot, or spur, to a double guyot and chemical weedkillers are replaced by tilling and planting clover.
2009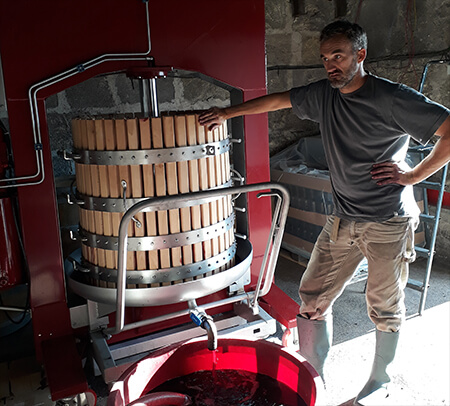 The range of wines is growing
After the bottling in 2011 we can count three wines in our catalogue at Château Les Ardits. Two red wines, worked on the fruit for one and aged in oak barrels for the other, accompanied by a rosé wine using less exposure to the red grape skins.
2011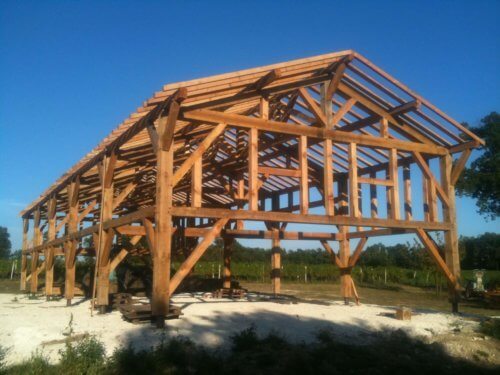 The barn - a work of art
It is so pretty that it deserves a brief stopover ... If the changes taken back in 2008 is functional, some investments are being made little by little. As the wine-growing equipment was partly stored outside, we decided to start the construction of a 280m² barn in order to be able to house all the equipment and tools of the farm. The latter is made of wood with Douglas fir and larch from Corrèze. 30 tonnes of wood and 1200 dowels will be necessary for Alain Moiré to complete this wonderful construction.
2012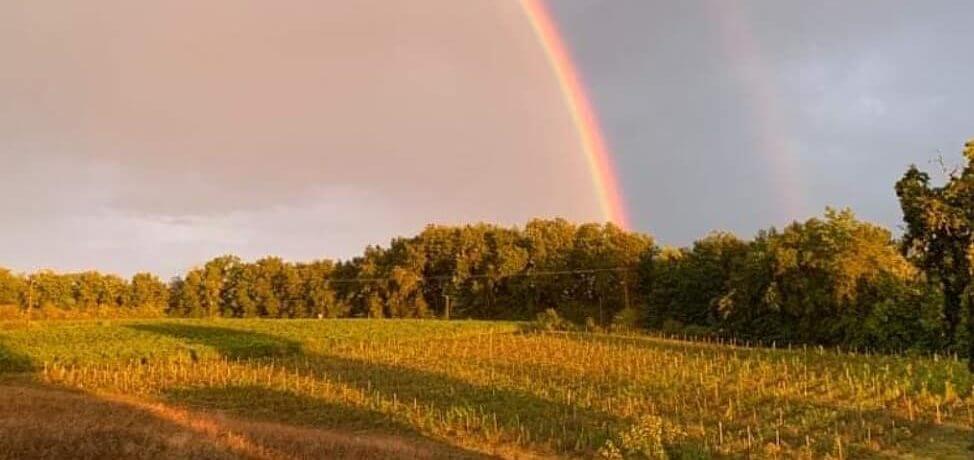 Organic agriculture certification
Following the evolution of practices started since 2009, we decided in 2017 to formalize the conversion to organic farming in the estate. The first BIo grade wines are certified from the 2020 vintage.
2020